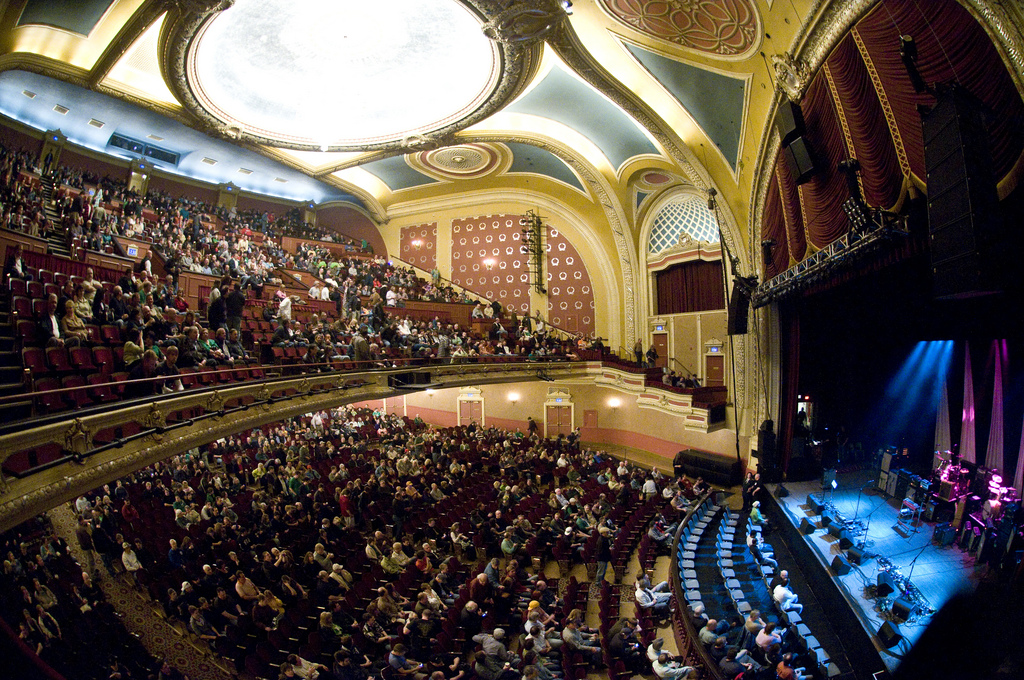 Last night my family and I went and saw Counting Crows (my absolute favourite band) at the Orpheum in Vancouver. This band never puts on anything less than an amazing show, and last night was no different, however some of the behaviour from the audience made it hard to fully enjoy the night. Here are a few concert going do's and don't's to ensure that everyone can enjoy the night equally.
#1. I promise you that any conversation you are having with the person next to you is NOT as interesting or entertaining as the concert that is taking place. I did not pay $100+ to listen to you talk over my favourite band playing my favourite song. I'm pretty sure whatever conversation you're having can wait two hours until you're outside of the theatre and have the space and privacy your conversation deserves. If you still think you would rather talk than enjoy the amazing show being put on for you, lots of bands have live DVDs of their performances, put one on in your living room, pour yourselves some wine and chat to your heart's content.
#2. Our generations obsession with social media is unreal. And I am no exception. I love my Instagram, Facebook, and Twitter accounts but I also love living in the moment and I can appreciate that my memory will be good enough that I can look back on this great night without the assistance of hundreds of photos and videos. I also know that seeing any concert is a great experience without people's online likes giving me validation of that fact. Last night I had to try and see past numerous phones being held up in the air, recording a moment that we all should have focused on simply experiencing and appreciating.
#3. I don't know if you have ever seen a show at The Orpheum, but after last night I have major split feelings about it. The first time I went I sat in the upper bowl, the place was beautiful and everyone around us was standing, dancing and having a good time. Last night we were in row 9, something I was ecstatic about until a few songs in when still no one was standing up. My sister was sitting in a different section and when she stood up to dance, people behind her complained to security, yelled at her, and even went so far as to try and physically pull her back into her seat. I am still absolutely appalled at this. Just a general rule for all of life, never, and I mean NEVER use force to try and get someone to do something you want. It's disgusting. Anyhow, the security agreed with my sister and let her stand, however the hostility from the people around her was too much and my sister, being the considerate person she is, went to stand at the back. Now if you want to sit at a concert that's cool, more power to you, but you have no right to demand that people who want to stand should sit down. We all payed the same amount of money and we all deserve to enjoy the show the way we want to, for me and my family (and many others) that means getting up, dancing, enjoying the show to the fullest and showing the band how much respect and admiration we have for them and their music. I for one feel sorry for people who are so incapable of enjoying something that's supposed to be an amazing experience without ruining it by trying to control other people. If you can't stand up for a few hours and listen to some great music, then you're taking yourself way to seriously.
So keep in mind the next time you're at a concert, this is a really cool experience that you are crazy privileged to be a part of. So enjoy it, really truly put all your energy into being in the moment and enjoying it, and at the very least don't interfere with other people who know how to have a good time.